A roof should be as strong as it is beautiful, crafted to withstand any season while maintaining timeless quality and style. With our made in America, patent-pending tile design, your roof can be the protector of the home.
Allow the dream of a gorgeous, enduring roof to become a reality with Perennial Porcelain Roofing™.
View Collections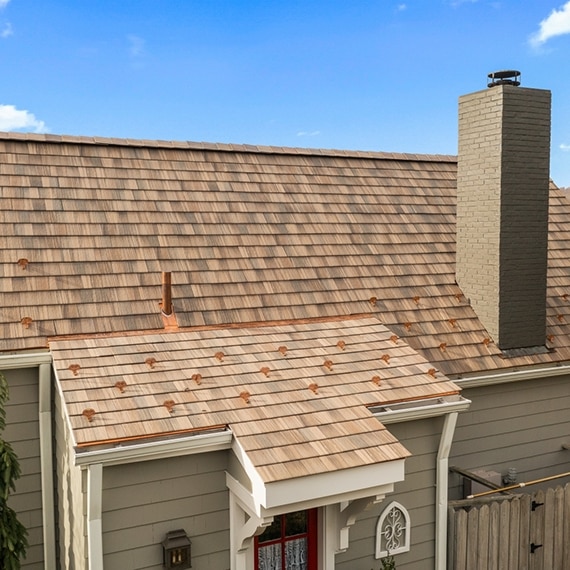 Natural
Cedar
Roof tiles that look like wood offer the durability and easy maintenance of porcelain tile with the aesthetic of classic cedar shake shingles.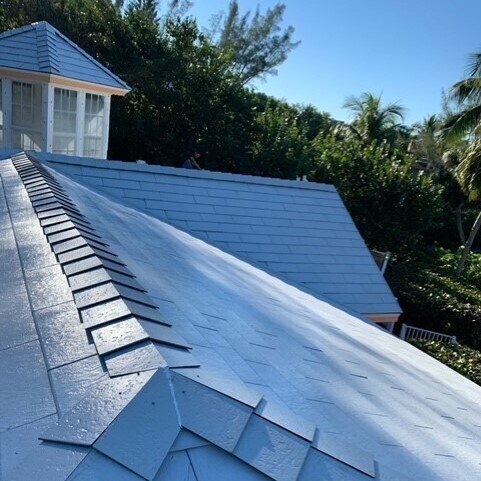 Lavish
Clay
Clay roofing is the epitome of luxury. Our beautiful clay-look roof tile offers the look and texture of clay with ultimate durability of porcelain.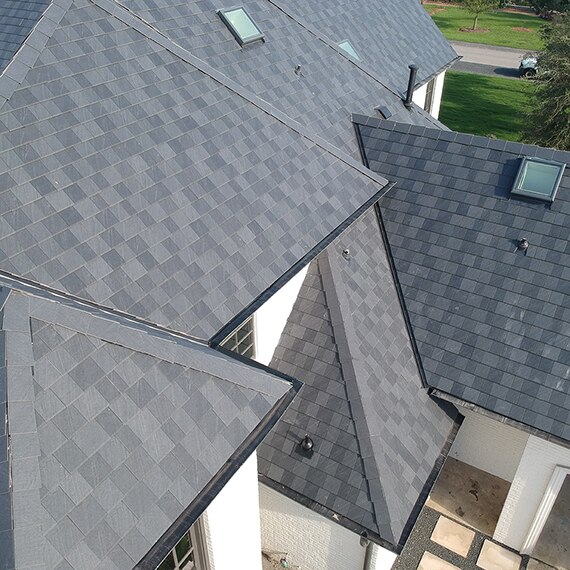 Opulent
Slate
For a roof that makes a statement, our slate-look porcelain replicates slate tile in color variation and visual texture but is much more durable.
INSTALLING PERENNIAL PORCELAIN ROOFING TILE
With the proper tools, installing Perennial Porcelain Roofing™ tile is simple! No specialized training required.
See this short video for quick tips.