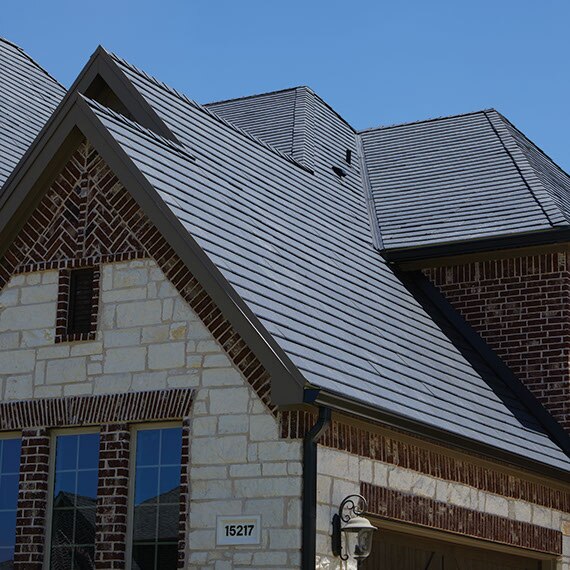 Opulent Slate Collection
Virtually indistinguishable from natural slate, Perennial Porcelain Roofing presents the Opulent Slate collection. This slate-look roofing tile offers the strength and durability of porcelain with the beauty of natural slate shingles.
- Available in three colors
- Excellent durability
- Simple maintenance
- Weather resistant
- Suitable for most climates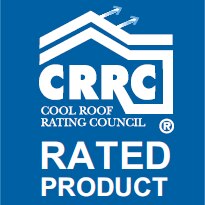 √ Lavish Clay Collection
√ Classic Timber Collection
√ Opulent Slate Collection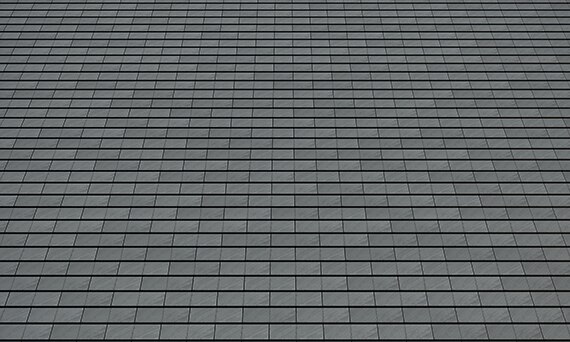 Impressionist Grey Slate
Smooth color and slate styling, Impressionist Grey Slate porcelain roofing tile is an excellent alternative to traditional slate roof tile. It blends into any facade yet is a standout element in its own right.
Choose materials for your home that offer extreme weather resistance and stand the test of time. Perennial Porcelain Roofing offers trendsetting durability and luxury in one easy-to-install product.
View Perennial Roofing Tile in Impressionist Grey Slate from every angle in this 360 degree view.
Each tile is composed of what looks like two slate tiles. Rustic edges look like natural cleft in stone and offer some texture to the roof.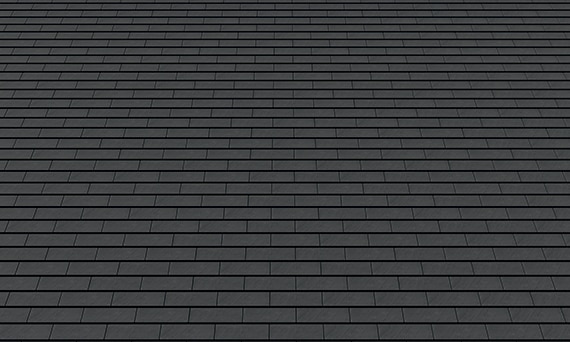 Onyx Slate
Deep gray with understated texture, Onyx Slate complements a range of exterior designs.
Excellent longevity and lighter in comparison to many other roofing materials, Perennial Porcelain Roofing tile offers affordable luxury and timeless beauty.
See Onyx Slate porcelain roof tile from every angle in this video.

Beautiful, smooth Onyx slate has understated slate texturing and the appearance of two shingles per tile.
Antique Slate
Varigated colors of gray, charcoal, and rust add character to a classic slate roof look that stands out as a key feature on the exterior of the home.
Daltile took seven decades of experience in the tile industry to create a durable, beautiful, and affordable roofing option that lasts.
See Perennial porcelain roof tile in Antique Slate from every angle.
Highly varigated coloring with the appearance of three shingles per tile, this is a roof tile to envy.