The classic shake shingle look captured in
Nordic Timber
porcelain roofing tile offers long years of durability and gorgeous wood style.
Impressionist Gray Slate
Smooth gray
slate-look
roofing tiles in a durable porcelain make this rustic exterior elegant.
Onyx Slate
Modern farmhouse style with durability you can depend on. This deep
gray slate
shingle look finishes off this clean-cut facade.
Dark, slate-inspired
Onyx Slate
porcelain roof tile crowns this home with monochromatic distinction.
Antique Slate
A neo-Spanish style home with cool grey
porcelain shingles
features hints of traditional, warm clay tiles.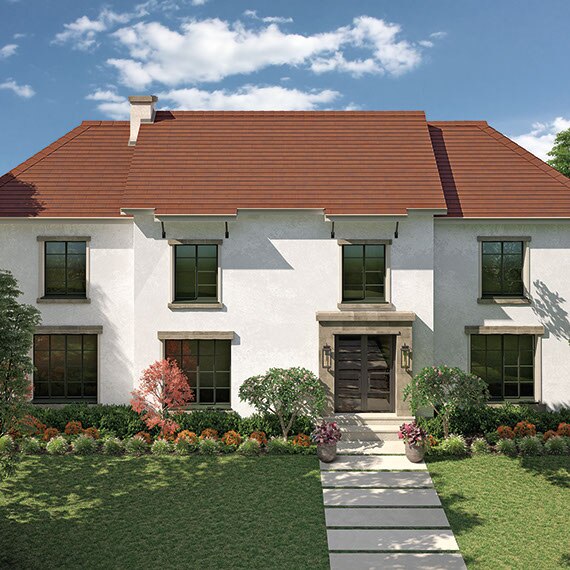 Adobe Clay
Traditional terracotta look on this cottage style home is achieved with porcelain roof tile,
Adobe Clay
.
Gray facade paired with
Antique Slate
porcelain roof tile make the highly variegated roof the focal point.
Onyx Slate
Let the roof be a notable feature of the exterior design with Onyx Slate porcelain roof tile.
Antique Slate
Cool gray with warm highlights, the
porcelain roof tile
pulls this transitional style house together.
Deep chestnut and walnut look porcelain roof tile inspired by classic shake shingles creates singular curbside appeal.